I just wanted to share with you guys the gingerbread that Alys and I created over winter break 2009. This is our 4th year baking a gingerbread house, and each year it gets a little bit better. I usually draw out a design first and construct a model out of paper. We then make the gingerbread from scratch, cut out the pieces and bake them. We then use royal icing to put it all together. We always try to make everything (so no toothpicks or glue or anything! =P) The whole process usually takes us 8-10 hours!
This year we had a few new additions. The biggest one was translucent candy pane windows with internal lighting! We soldered together two 9 volts and 12 red and green LEDs hooked up to a switch. I hope you enjoy the pictures!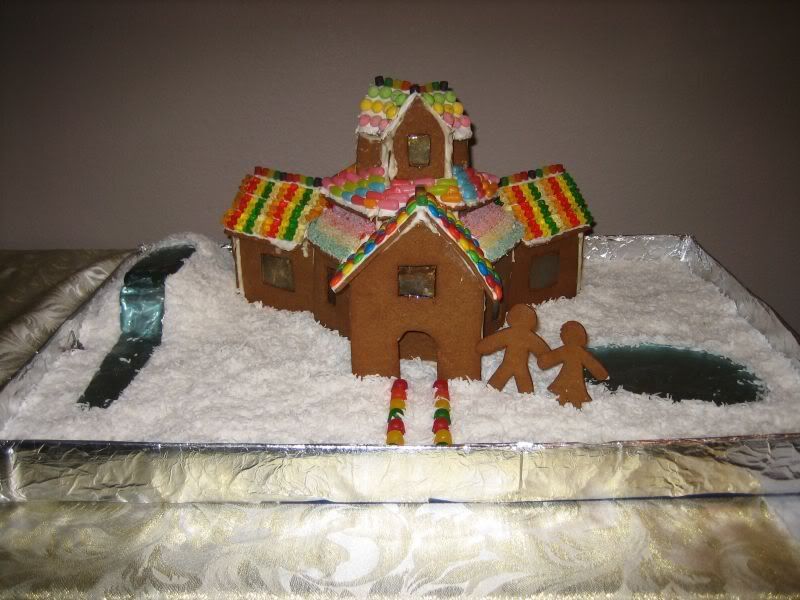 Paper model

Cutting the gingerbread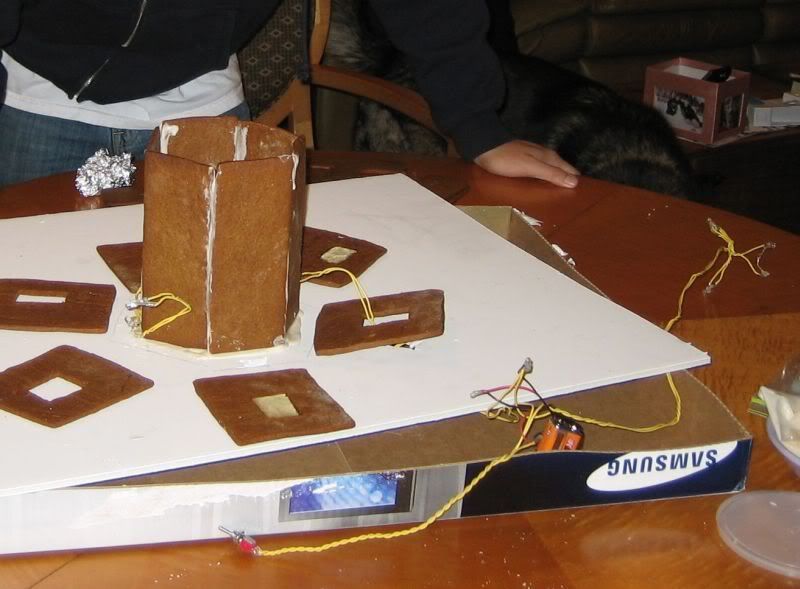 Wiring the lighting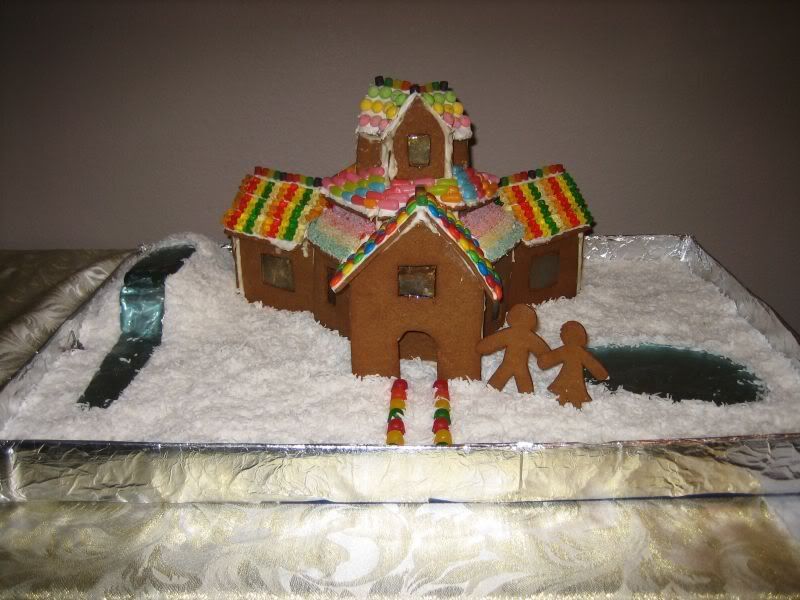 Finished! — Front view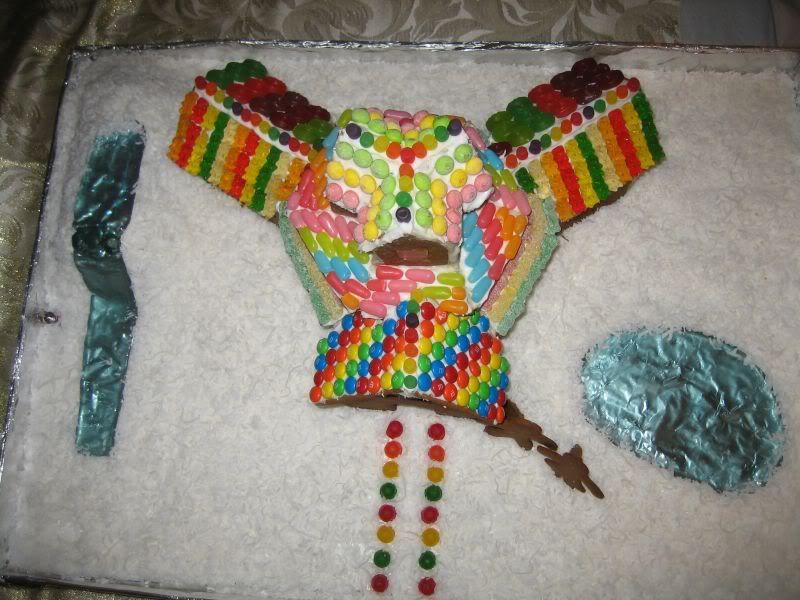 Top view

Side view

And with the lights on!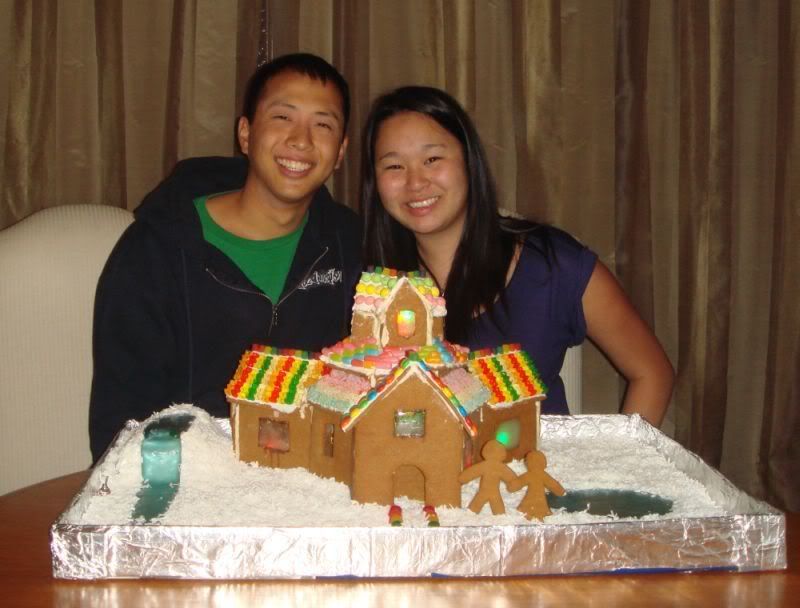 And the builders!
If you're interested, I made a quick 15 second video tour of the house:
 [youtube=http://www.youtube.com/watch?v=7gT5N7UzOGA?version=3]
http://youtube.com/watch?v=7gT5N7UzOGA
(my first Youtube video ever!)
Thanks for taking a look at our gingerbread house!
p.s. Here are the 1st, 2nd, and 3rd annual gingerbread houses too!